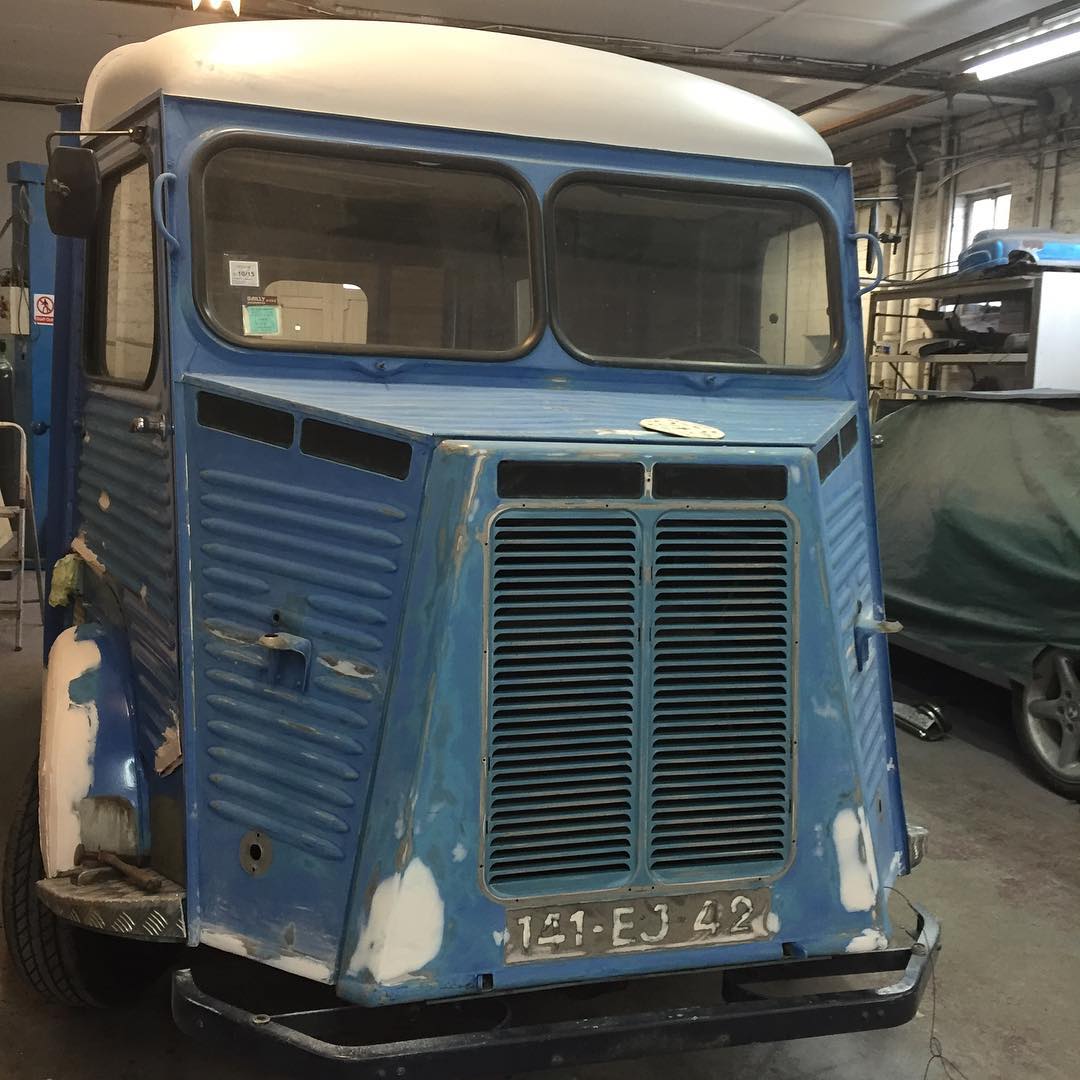 But finally, Vicky found a lovely mechanic called Richard. Richard took one look at Éttie's sad face and said "Come on Éttie, come an stay with me for a few weeks and let me see if I can fix your engine for you and make you feel like a younger van."
So a happy Éttie travelled off to stay with Richard for some more pampering.
A few weeks later and with a new clutch an oil change and lots of mechanical pampering Éttie was feeling like a new van. But she wasn't looking like one. Now who can help Éttie now?
After lots of phone calls and searching high and low, Karl said that he would love to help Éttie look her best, so off to stay with Karl and his team for a few weeks.
First of all Éttie gets her new hatch put in. Things are really taking shape now.